COVID-19 Policies
The issue of vaccination status has arisen for us (as it has for all churches and
organizations across the province). Because there are a number of vulnerable folks in our
community, there are many who would be unable to attend without a proof of vaccination. So
for both the 9:30 am intergenerational service, and the 11:00 am traditional service we will be
requiring proof of vaccination for everyone who is eligible (12 years old and up) to receive one.
Much of this is a balancing act between folks feeling safe and being an open community. With
that in mind, we encourage families with young children wanting to attend worship to attend the
9:30 am intergenerational service. This service will be geared to younger worshippers and their
families, and it helps protect our more vulnerable participants who can feel safer attending the
11:00 am traditional service.
Furthermore, there are folks in our community who may not have been vaccinated. This could
be for a variety of reasons. And while Young United Church firmly advocates that everyone gets
vaccinated, we still want to maintain our connection with folks who have not. With this in mind,
a third service on Sundays will be added for 12:45 pm. We do ask folks who are vaccinated to
come to one of the earlier services.
It is very helpful for us to get a sense of attendance. This becomes even more important if
restrictions come into play as we enter what could be the fifth wave of COVID-19.
Please call the office (204-783-0128) to let us know you are coming
no later than the Friday before worship for Sunday services
and no later than December 23 for the Christmas Eve services.
Young Office hours are:
Tuesdays 1:00 – 5:00
Thursdays 10:00 – 2:00
Fridays 10:00 – 3:00
Weekly Advent Services Beginning 28 November 2021
Proof of vaccination required for all those eligible
(12 and up) unless otherwise stated
Intergenerational Service – Sundays – 9:30 am
Traditional Service – Sundays – 11:00 am
Lectio Divina Gathering – Proof of vaccination NOT required – Sundays – 12:45 pm
Special Services
Proof of vaccination required for all those eligible
(12 and up) unless otherwise stated
Service of Readings and Carols – December 19, 2021 – 7:00 pm
(Please register for the readings and Carols service here.)
Family Christmas Eve Worship – December 24, 2021 – 6:00 pm
Christmas Eve Lectio Divina Gathering – Proof of Vaccination NOT required –
December 24, 2021 – 8:30 pm
Candlelight Christmas Eve Worship – December 24, 2021 – 11:00 pm
Carol Sing – December 26, 2021 – 11:00 am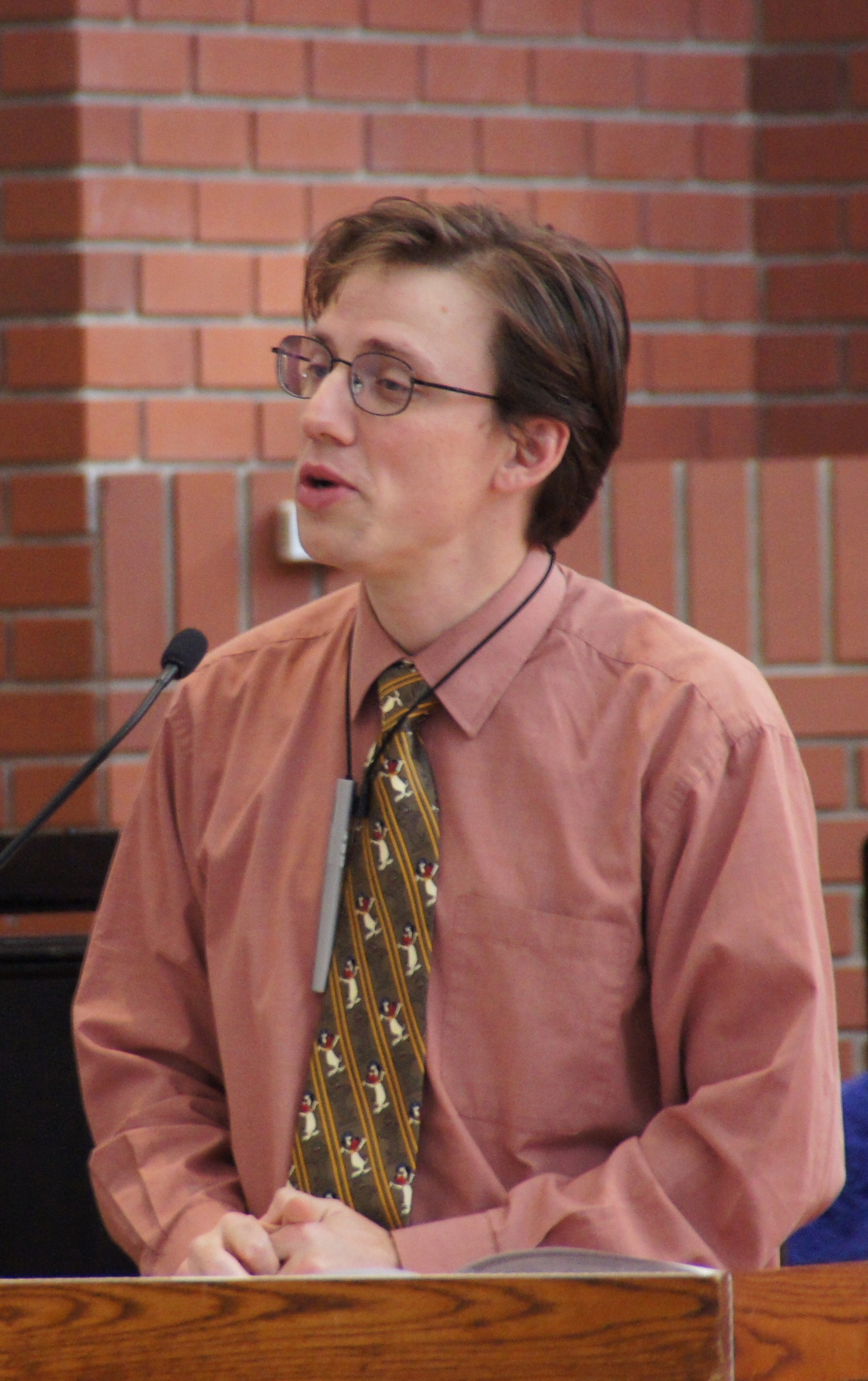 When we worship, we're seeking an encounter with God—an encounter with something beyond ourselves. Is it the encounter that joins us together, or is it the seeking? It's difficult to say. But we do all of this amid the joys and challenges of a community.
At Young United Church, we use traditional liturgy and music to tie us to the long history of the church. In worshipping together, we seek to become a part of something larger than ourselves: a gathering of followers of Jesus, united in part by two thousand years of worship.
Of course, we're up for trying new things as well. Whether it's gospel service, dramatic performance, or choral psalms, our ultimate longing is to build a community of faith. A community that's able to ask questions, offer love to one another and the outside world, and open our hearts to being the Body of Christ. 
Join us for worship on Sunday mornings.  
Young United Church values the fine arts and provides a welcoming space for a wide variety of artistic endeavours. Music is part of the heartbeat of our worship and a vital expression of our Christian faith.
Music is also a vibrant force beyond Sunday mornings, from fundraising events and seasonal programs to Friday Night Coffee Houses.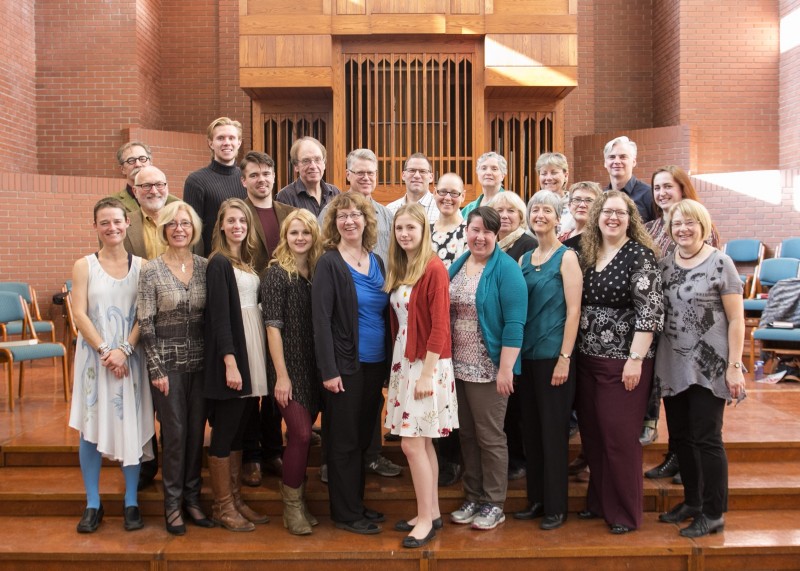 Adult choir
The 28-voice adult choir  offers leadership Sunday mornings from September until June, providing a strong foundation for enthusiastic congregational singing and contributing carefully chosen anthems and solos to every worship service (hear examples here). The choral repertoire is drawn from a vast range of styles and poetic texts, from the earliest Christian church to the present day. The adult choir is open to new members.
Rehearsal Times: (September through June)
Thursday evenings 7:30-9:00 in the Sanctuary. The Adult Choir is open to new members. Contact our music director for more information.
Contact, Lottie Enns-Braun, music director, at yuc@mymts.net for more information.
Recent Highlights
Our Friday Night Coffee House series.  Three concerts, January – April 2017.
Advent 2016.  A Service of Readings and Music for the season.
Young United's Spring fundraiser, May 2017.  The adult choir presented a program of secular choral and solo works.
Other Music Resources
The congregation also has a small orchestra of winds and strings, acoustic guitar players, a bluegrass band, handbells, and a variety of Orff and percussion instruments that contribute to worship from time to time.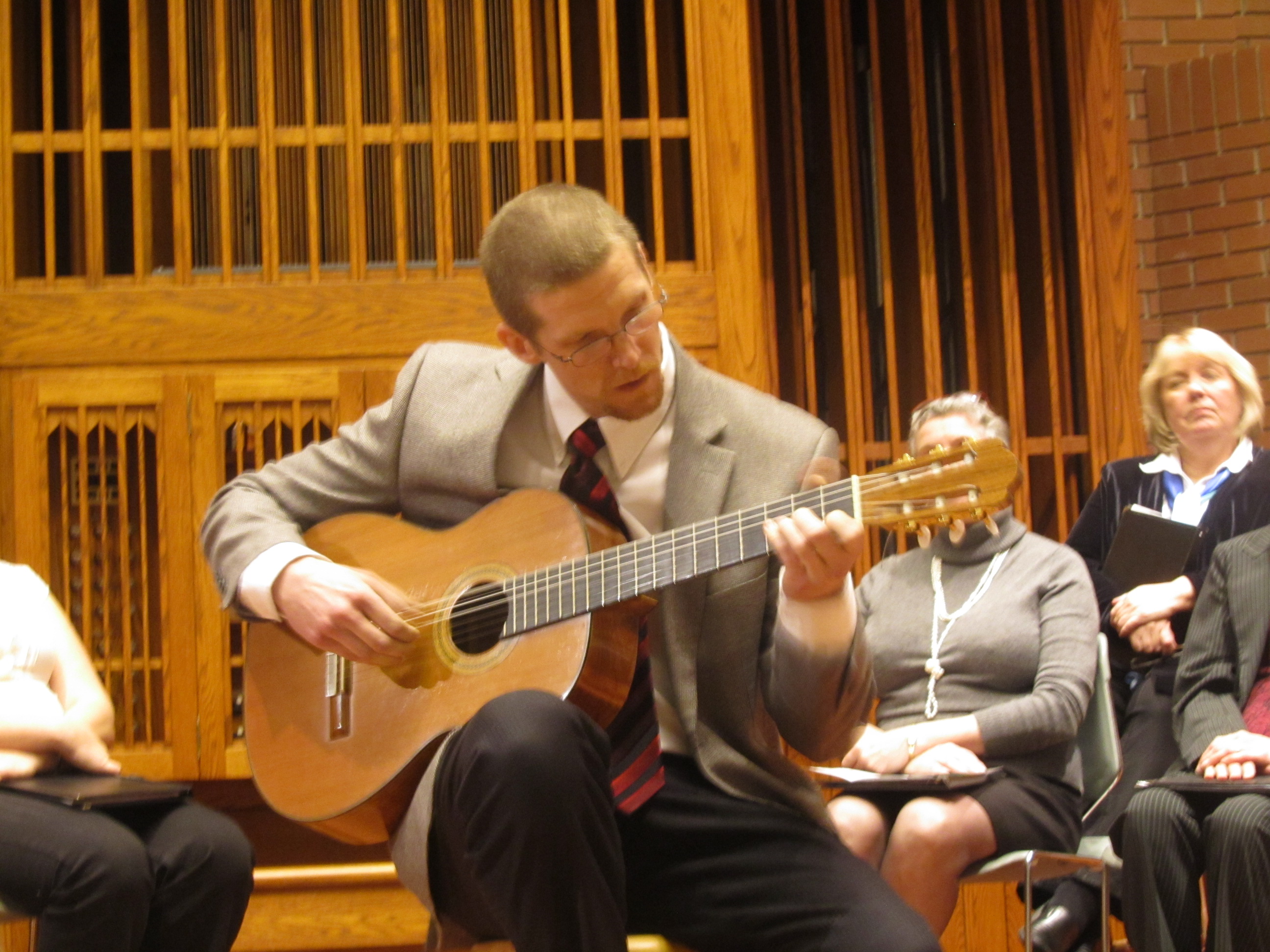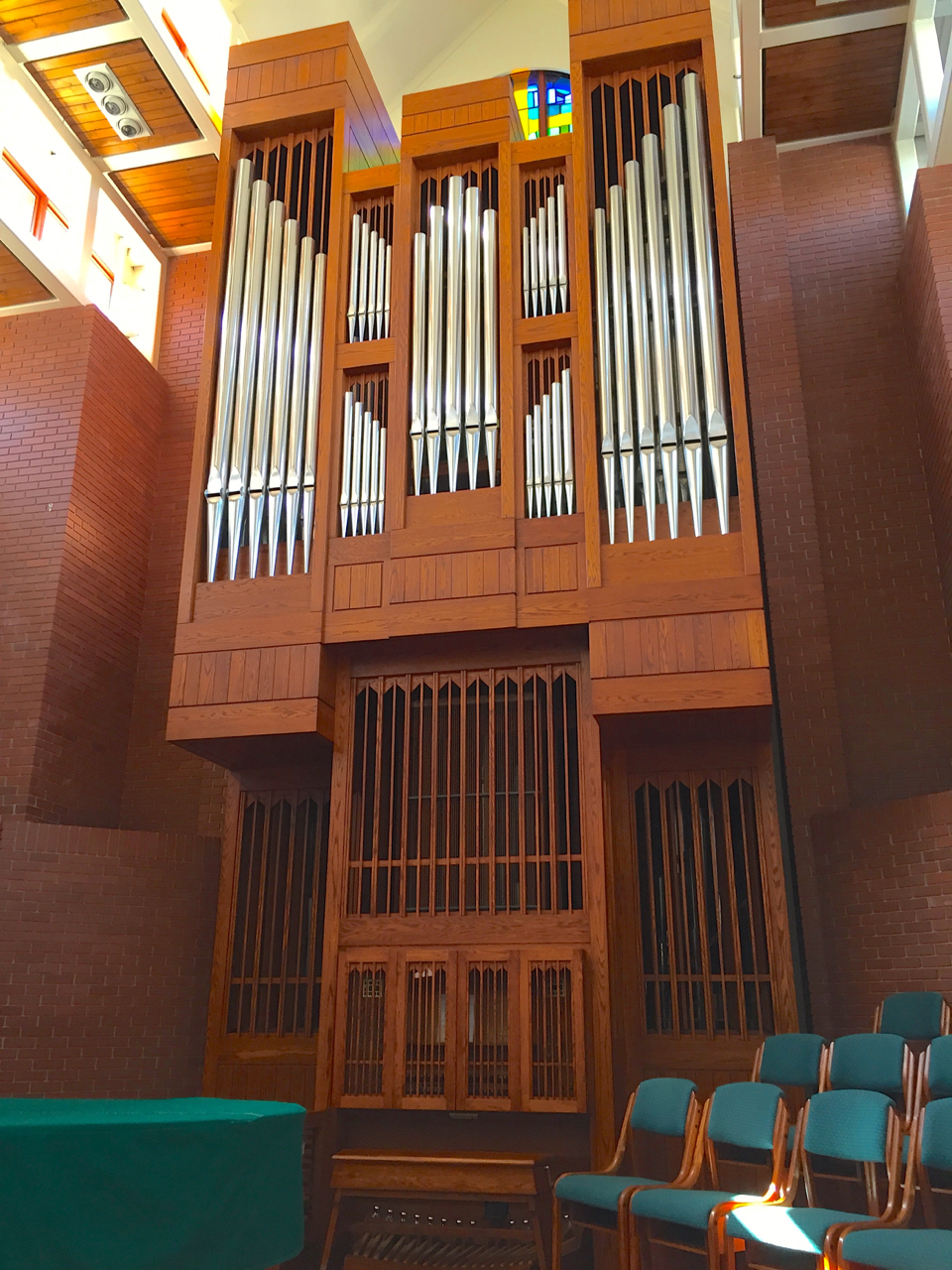 Instruments and facilities 
The church is home to a Steinway grand piano and a two-manual, 29-stop Létourneau pipe organ (click here for organ info). In addition to being used regularly in worship, the organ is in high demand for lessons and rehearsals.  Resident and visiting organists alike are delighted by the versatility and reliability of this exquisitely crafted instrument.
Community choirs and local groups often choose Young United's acoustically gratifying space for their concerts and events.  These groups include… Renaissance Voices; The Winnipeg Music Festival; Horizons (a vocal ensemble) and SonoLux (a vocal ensemble).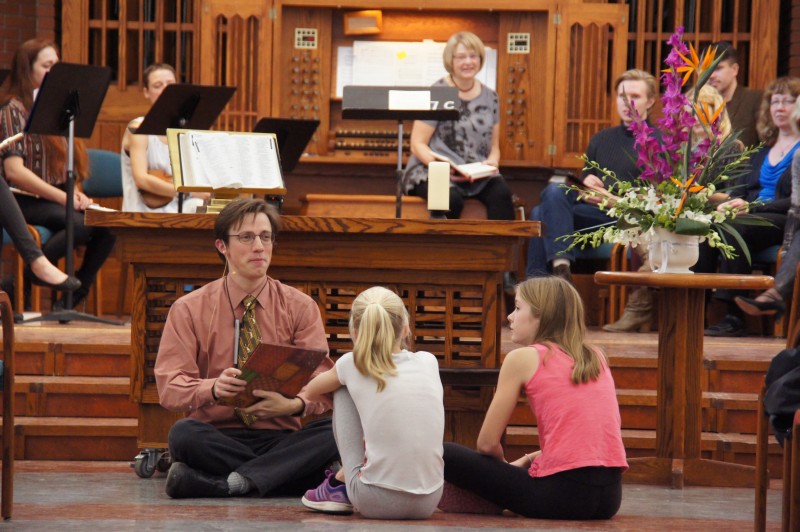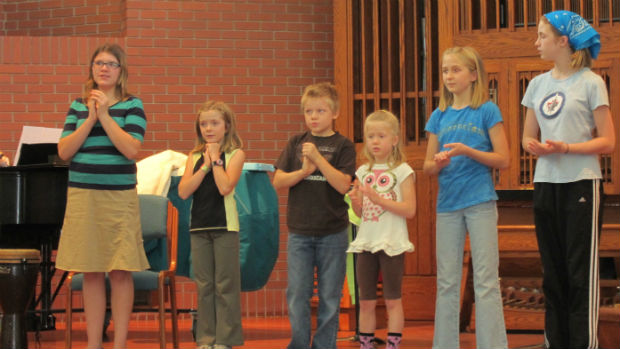 Sunday School
Young United and Hope Mennonite have three Children's Circle classes: Pre-School (ages 3-5), Early Years (ages 6-8), and Middle Years (ages 9-11). We meet the second, third and fourth Sundays of every month at 10:45am, upstairs in the lounge.  After some communal singing time, the children break off to their individual classrooms for a Bible lesson, snack, and activity.
Parents are also asked to sign up to bring snack once per month. For more information, please contact the Pastor at Hope, Lynell Bergen at lynell@hope.ca
Sunday School
Our Orph program will resume in September.
A staffed nursery is available during Sunday services.